Your carpentry in South Tyrol.
Wir tischlern Ihre Zukunft. Professionell. Kompetent. Formvollendet.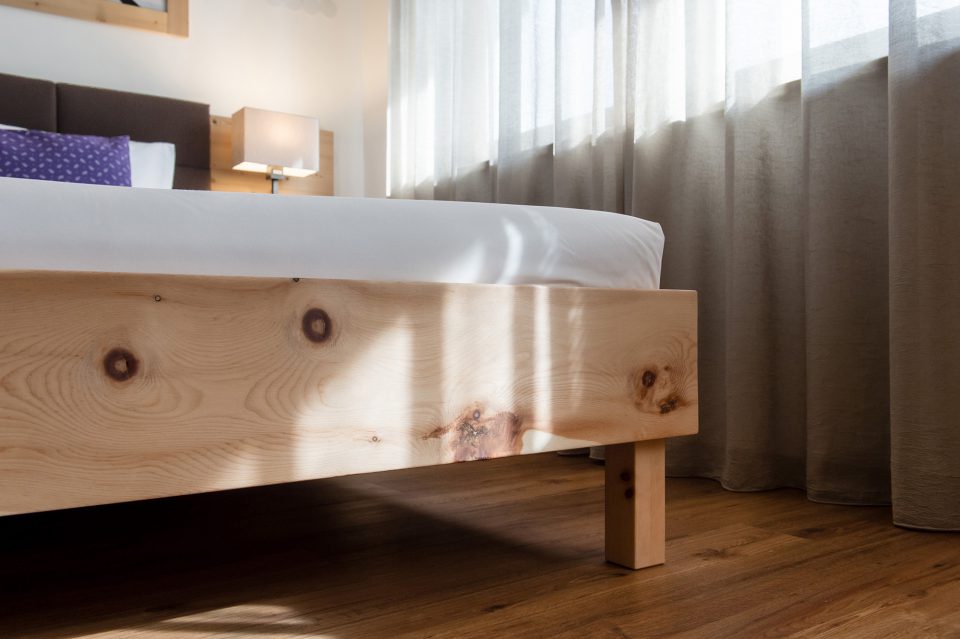 Materials
The bed was crafted from solid Swiss stone pine. All remaining furniture was made from vintage spruce.
Mixing different kinds of wood creates a distinctive atmosphere. Each type of wood has its very own aura.
Project details
The wood was left untreated. Leather handles on the wardrobes and drawers create a well-balanced colour contrast.
The furniture embodies and exudes the vitality of the trees and branches it is made of.
Appartement Suites Pure Mountain Relaxation BERNA
Design: by Ambiente
Builder: Kerschbaumer Family
Photo: Helmuth Rier