Your carpentry in South Tyrol.
Wir tischlern Ihre Zukunft. Professionell. Kompetent. Formvollendet.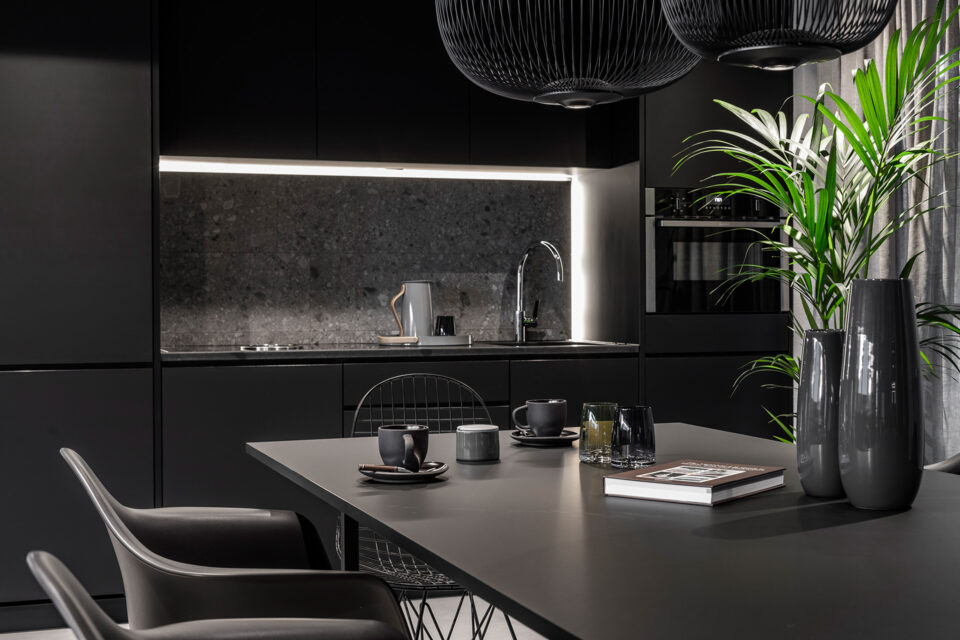 Materials
Laminate Arpa Fenix antifingerprint combined with grounded and dark oiled oak wood.
Project details
Making a lasting impression can be quite challenging. Apartment 7 in Scena, however, relies on a rather plain combination of three characteristics: simple, modern and fascinating.
This special room character was perfectly reinforced by dark oiled oak wood, Arpa Fenix and matt-coated metal elements in black steel.
Architect: hotel & spa archiFaktur, Stefan Ghetta, Nadine Bauer
Constructor: Family Mair, A Leite GmbH
Photo: Tiberio Sorvillo