Your carpentry in South Tyrol.
Wir tischlern Ihre Zukunft. Professionell. Kompetent. Formvollendet.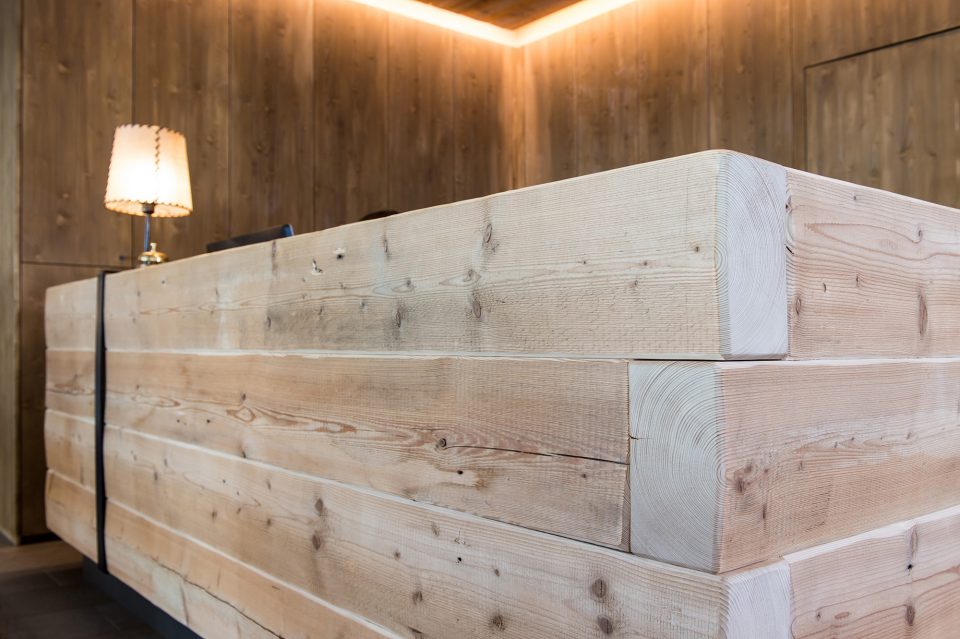 Materials
Reception desk made from former roof structure beams.
Project details
Kept deliberately clear-cut and simple, the design puts the raw material – wood – at the centre of attention. The beams tell a vivid story of rains, storms, of the sun and the moon and of frost and forget-me-nots.
Sporthotel Tyrol San Candido
Design: by Ambiente
Builder: Kerschbaumer family
Photo: Helmuth Rier