Your carpentry in South Tyrol.
Wir tischlern Ihre Zukunft. Professionell. Kompetent. Formvollendet.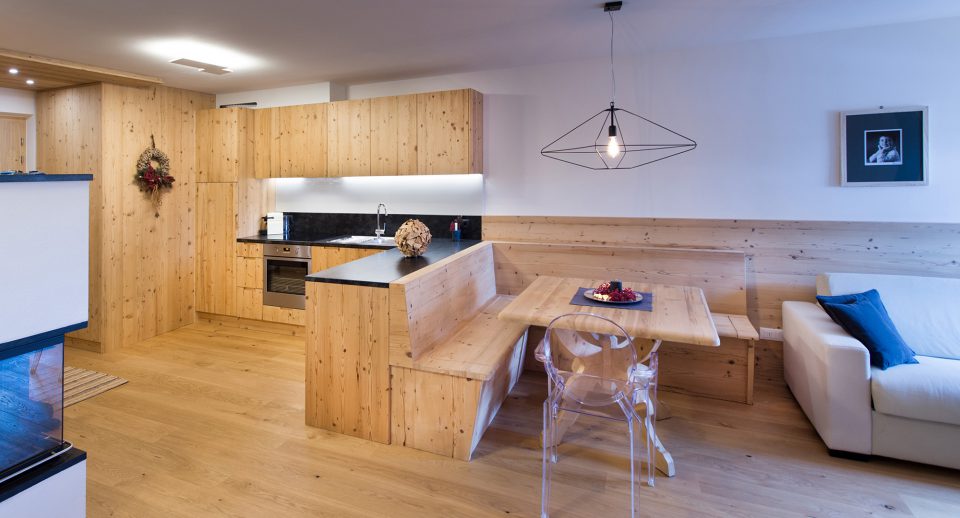 Materials
The kitchen is made from matured solid spruce. The table top was crafted from sturdy South Tyrolean larch wood.
Project details
Natural. Unpretentious. Authentic. A one-of-a-kind eye catcher: The shell handles were milled to form flush pull insets.
Private apartment in Villavassa
Design: by Ambiente
Photo: Helmuth Rier